If you can't wait to see how the Skywalker saga ends, you may be in luck. That is, if you don't mind seeing the plot explained in bullet points on some Reddit thread.
See, for a few hours at least, the script to the highly anticipated Star Wars: The Rise Of Skywalker was out in the world.
The totally authentic, honest-to-goodness filming script.
Yeah.
As you can imagine, writer and director J.J. Abrams was none too pleased with the leak. And he knows who's responsible!
The LOST creator, who directed Disney's first foray into the Star Wars universe with Episode VII: The Force Awakens — still considered the best of the new films by many fans — is back for the end of the trilogy of trilogies. And in a new interview on Good Morning America, the filmmaker spilled the tea on the most stressful moment of the whole endeavor.
He explained how important keeping the movie's twists and turns a secret was to the Mouse House:
"The security is insane. The company, they were really nervous about anything getting out, and so they only had a handful of scripts, and they were printed on crazy uncopyable paper…"
BUT then the unthinkable happened…
"One of our actors, I won't say which one — I want to, but I won't — left it under their bed and it was found by someone who was cleaning their place."
Oh no… Someone's cleaning person is getting so fired! Because, no, they did not give it right back. They went straight to the Dark Side with it…
"It was given to someone else, who then went to sell it on eBay."
No joke, this elicited audible gasps from the audience.
"Someone at the company said, 'You know, there's a script that looks like it's a legit script for sale on eBay.'"
So did they use that Avengers Endgame money to buy it now? JJ didn't say how, but he did say:
"They got it back before it sold."
We know what that means. They sent one of those buff park Gastons to muscle it out of the seller.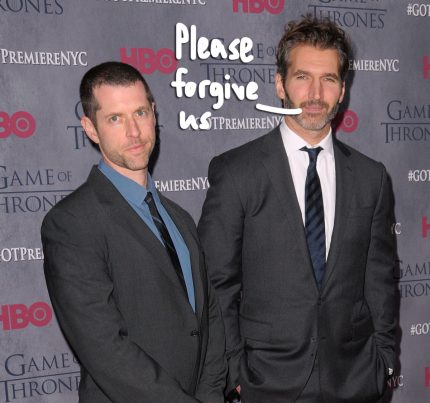 Source: http://perezhilton.com/