Get it, get it, Rob Kardashian!
The KarJenner son is stepping back into the public eye in a big way, as he's now been seen
Paparazzi spotted Rob entering Delilah well after 1:00 a.m. Friday morning, there to celebrate Kenny's big 2-4 along with a truly massive guest list of who's-who in Hollywood. But it wasn't his mere presence that drew attention, rather, it was who he was with that's raising eyebrows.
TMZ has video of it all (which you can watch HERE).
As he heads into the club, Rob walks up to Kylie Jenner's best friend, Stassie Karanikolaou, and put his arm around her waist as if to say hello, but in a very… intimate… way. It's not much — just a second or two of close physical contact — but holding Stassie around the waist like that is certainly more personal than a half hug, or something!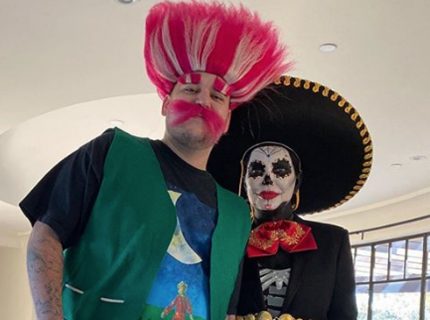 Source: http://perezhilton.com/