In latest headache for cash-strapped company, WeWork says it has closed about 2,300 phone booths amid formaldehyde scare
WeWork, the cash-strapped office-sharing company, has a new problem that may prove costly. It has closed about 2,300 phone booths at some of its 223 sites in the United States and Canada after it says it discovered elevated levels of formaldehyde.
The company said in an email to its tenants on Monday that the chemical could pose a cancer risk if there is long-term exposure.
WeWork has been trying to negotiate a financial lifeline after abandoning plans for an initial public offering last month, when investors questioned its mounting losses and the way it was being run. WeWorks co-founder Adam Neumann stepped down as chief executive last month after the failed stock market launch.
The latest headache for the company began after a tenant complained of odor and eye irritation. WeWork started testing and, based on the results, took 1,600 of the phone booths out of service, the company said in the email to tenants. Phone booths function as private work stations frequently used by WeWork members to make voice and video calls.
An additional 700 booths are closed while more testing is conducted, it said. All the phone booths closed were installed over the past several months, WeWork said.
The safety and well-being of our members is our top priority and we are working to remedy this situation as quickly as possible, WeWork said in a statement to Reuters.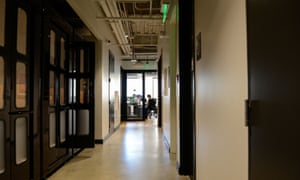 Source: http://www.theguardian.com/us